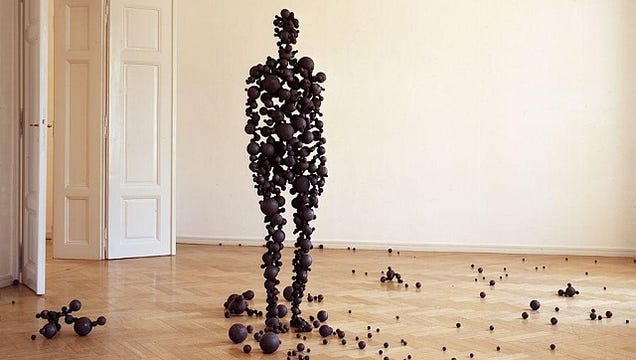 Proprioception
'Close your eyes and touch your nose. If everything is working properly, this should be easy because your brain can sense your body, as well as its position and movement through space. This is called proprioception.'  Full article here
Interoception
'Proprioception is when you hold your arms out, close your eyes, and you can touch your nose. If you just hold your arm out and close your eyes, how do you know you have an arm? The internal subjective experience of an arm: that's interoception. It generally goes along slower pathways.
Interoception connects differently in the brain, it's much more associated with consciousness.'  From here
Dissociation
'There's a real skill to be in the body and it's really hard work and it's often our mind likes to do things quickly and there's this quick default assumption that our body is there, and often it's not often there as much as it could be.'
Click here to listen to the full podcast with Steve Haines.